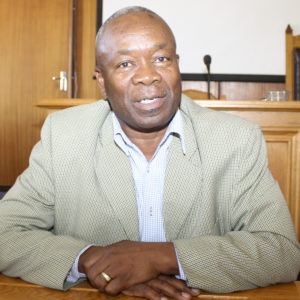 I would like to express my heartfelt appreciation and gratitude to all the service providers, organisations, government departments, neighbouring municipalities, councillors and staff that have worked tirelessly over the past week to address the  situation at the James Kleynhans Water Treatment works. I would like  to assure residents that plans are in place and work is currently underway to ensure that we do not encounter a similar situation in the future.
The Gift of the Givers Foundation has pledged their assistance to the citizens of Makhanda and a delivery of bottled water is expected within the next 24 hours. In addition to this Nelson Mandela Bay Municipality will be sending water tankers to assist with water deliveries during this outage.
Makana Local Municipality has been approved to receive drought relief funding  from the Department of Water Services which will be used to investigate more boreholes as well as  treating the water from current boreholes.
I want to thank the residents from the East for their patience while water was delivered.  I acknowledge that it is very difficult to function under such circumstances.
To the residents from Grahamstown West I would like to extend my thanks for responding to the call to  drastically  reduce  usage during the maintenance to the Albany Substation by Eskom. The work that was completed and no further disruptions to the town supply are anticipated outside the current load shedding schedule
I am positive that working together we will be able to manage through the difficult situations that face us as a community. This current crisis, although extremely unfortunate has at least  provided an opportunity  to test our readiness to implement the Disaster Management Plan.  This will ensure that when we arrive at the point that we must ration water in Makhanda, we will be ready and able to manage our situation effectively.